Bio
For the past ten years, Rok has performed for over 1000 shows, created voices for various commercials, films, and mobile games, directed commercials and music videos for Finland's front row artists and gained over 240.000 subscribers following on YouTube. Now the question is - what awesome project Rok can create with you?
DIRECTOR / VOICE ACTOR / MOTIVATIONAL SPEAKER / COMEDIAN / YOUTUBER / VENTRILOQUIST / BREAKDANCER / BEATBOXER / ACTOR / GRAPHIC DESIGNER / EDITOR / CREATIVE DIRECTOR.



"IT'S NOT ABOUT WHAT YOU DO.
IT'S HOW YOU DO IT."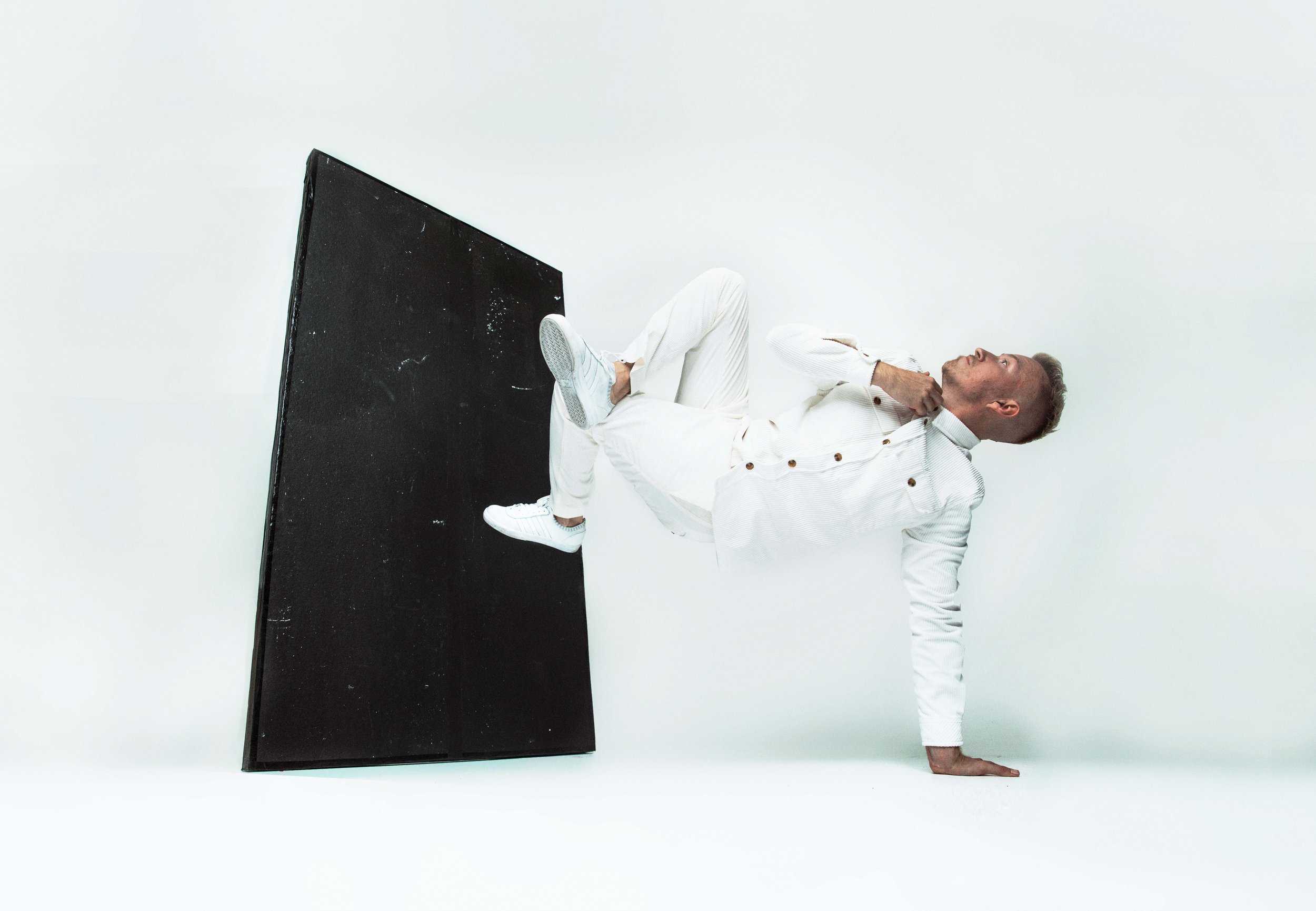 SINCE A KID, RUDI HAS SPENT A TON OF TIME SOLVING PUZZLES AND RIDDLES. THE IDEA OF MAKING THE IMPOSSIBLE POSSIBLE HAS ALWAYS FACINATED ROK AND TO THIS DAY HE CONSTANTLY FINDS HIS PASSION FROM CHALLENGING THE CONVENTIONAL.

RUDI STARTED BREAKDANCING IN THE YEAR 2000 WHEN HE WAS 15. HE QUICKLY FOUND HIS OWN STYLE AND 2004 HE WON THE BREAKDANCE BALTIC CHAMPIONSHIPS.

AS A DIRECTOR AND EDITOR ROK'S STRONG UNDERSTANDING OF MOVEMENT AND MUSIC PLAYS A KEY ROLE.
2005 RUDI STARTED BEATBOXING.
AS TAKING VOICE TO THE NEXT LEVEL FELT NATURAL, ROK CREATED A LIVE COMEDY SHOW THAT COMBINES STAND UP, BEATBOXING AND VENTRILOQUISM.

ROK'S UNIQUE SHOW TAKES PLACE WHEN "SOMETHING DIFFERENT AND AMAZING" IS NEEDED.

FOR THE PAST 10 YEARS RUDI HAS PERFORMED 100-200 GIGS A YEAR.

…LEARN MORE HERE
WITH OVER 50 MILLION VIEWS AND MENTIONS IN THE BIGGEST MEDIA PLATFORMS RUDI HAS PROVEN THAT WHEN IT COME'S CREATING CONTENT WITH AN IMPACT, ROK SURE KNOWS HOW TO DO IT.

THEY'VE TALKED ABOUT RUDI: TIME MAGAZINE, HUFFINGTON POST, UNILAD, 9GAG, BUZZFEED, METRO UK, DAILY MAIL, UNBOXED, LAUGHING SQUAD, MARMAI, MTV, ILTALEHTI, HS, ILTASANOMAT, STARA..

…LEARN MORE HERE
2017 RUDI FOUNDED A CREATIVE PRODUCTION COMPANY -HELSINKING, THAT IMMERSED IN FILM, TV, COMMERCIAL AND SOSIAL MEDIA WITH A MISSION OF CREATING UNFORGETTABLE CONTENT EXPERIENCES.

…LEARN MORE HERE
RUDI TAKES CARE OF HIS FELLOW ARTISTS AND HAS DIRECTED AND EDITED SEVERAL MUSIC VIDEOS FOR THE FINNISH FRONT ROW ARTISTS.

..LEARN MORE HERE